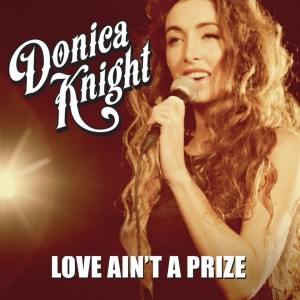 Montgomery, Alabama native and country rock singer/songwriter, Donica Knight is happy to announce that her single, "Love Ain't a Prize" has been added to the regular rotation on Bluewater Broadcasting's 100,000 watt juggernaut WBAM, "Bama Country 98.9." Donica becomes the first local artist since Jamey Johnson's "In Color," to be added to the station's playlist. Donica will join legendary host, Bubba, on Tuesday, February 2nd, 2016 at 8am local time, to talk about her single and album. Donica will also share another track from the album release, "Stomp." "Love Ain't a Prize" begins airing on Wednesday, February 3rd, at 6pm.
Listeners may request "Love Ain't a Prize" by calling or texting (334) 244-9898. Listeners can stream Bama country 98.9 live at www.Bamacountry.com, or on www.tunin.com, or on the free iPhone and android app for streaming.
Donica Knight said, "Bama Country is the #1 station in our region and one of the top stations in our state. Big shout out to Rick Peters for making dreams come true for hometown talent!"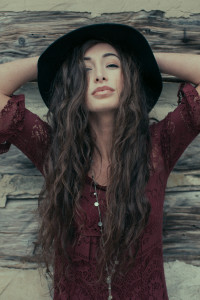 "Love Ain't a Prize" was written by Donica Knight, Jim Huff and Chris Vos and produced by Jim Huff, with the steaming hot VEVO video being directed by veteran cinematographer, Noel Maitland. The video has received airplay on more than 50 national and international retail and video outlets, including You Too TV, Zuus TV, CMC TV, and others, reaching the Number One position on Yallwire.com's Most Watched Yallturnative Videos chart. It has received more than 195,000 views on VEVO and 137,000 on YouTube. The single debuted at #1 on the iTunes New Release Country chart, while climbing several national radio airplay charts, including New Music Weekly, IndieWorld, and Digital Radio Tracker. Donica has been featured on The Rowdy, Examiner, Yahoo Music, Jamsphere, Vents Magazine, No Depression, Guitar Justice, Music Legends, and many other radio, tv, print and online outlets.
About Donica Knight: Donica Knight is an acclaimed singer, songwriter and entertainer hailing from Montgomery, Alabama. Donica's unique blend of Southern rock, country, blues and old East Memphis music has led to a rigorous touring schedule in the Southeast, performing more than 350 dates, opening for both country and rock superstars, as diverse as Lynyrd Skynyrd, Styx, Hank Williams Jr., Kid Rock, Luke Bryan, Jake Owen, Kenny Rogers, Scotty McCreery, Jamey Johnson, Little River Band, Skid Row, Kellie Pickler, Blackberry Smoke, Joe Nichols, REO Speedwagon, The Band Perry, Chris Young, 3 Doors Down and many others. A self-proclaimed tomboy and sports fan, Donica wrote and recorded "Great To Be," which was regularly played at her beloved Auburn Tigers' football games. She has also written and recorded duets with country legend, Ronnie Milsap. Donica's music can be heard in several television and radio commercials, and on the award-winning soundtrack for the film Halloween Party. She also has two co-writes in the upcoming Tracy Lawrence film, Alabama Dirt. Donica has worked in the studio with Platinum selling and Grammy nominated producers, Mickey Jack Cones, Blake Mevis, and Rob Galbraith. Her most recent collaboration is with producer/guitarist and multi-platinum songwriter, Jim Huff (Joe Bonamassa, Holly Brook aka Skylar Grey and 2015 Grammy nominee Dave Yaden). Recorded in Los Angeles, the self-penned Can't Buy a Southern Girl EP features the scorching lead single and #1 Yallwire.com video, "Love Ain't a Prize." For more information, visit www.donicaknight.com.