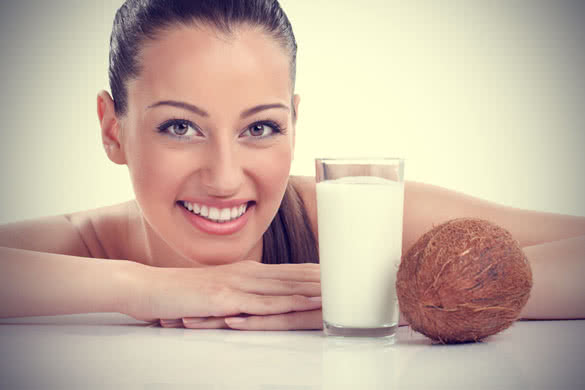 You may have read about the benefits of coconut oil when used for cooking low cholesterol dishes. Apart from its use in the kitchen, you can also use it as a substitute for a few beauty products. The best coconut oil is found in organic stores and it may be a little pricey than the regular store items but it's worth the extra buck. A lot of celebrities have mentioned that coconut oil is the secret to their evergreen and natural looks. Here are a few good uses for this oil that are simple to remember and you will see the results soon.
Hair mask
Coconut oil is a solid at normal room temperature and needs to be heated up a bit to get it in liquid form. When in the shower, heat the coconut oil container by running it through some hot water. Once it has melted, gently apply all over the hair and scalp and leave it on for 5-10 minutes. You may twist your hair into a bun while waiting and once it's over, your hair will look shinier and will have added moisture.
Body oil


Coconut oil is the best moisturizer because it has no added chemicals and artificial fragrances. When used as a body oil, it leaves your skin moisturized and non-oily. The gentle fragrance f coconut still lingers and you might want to add a few drops of lavender oil to enhance the fragrance.
Lip balm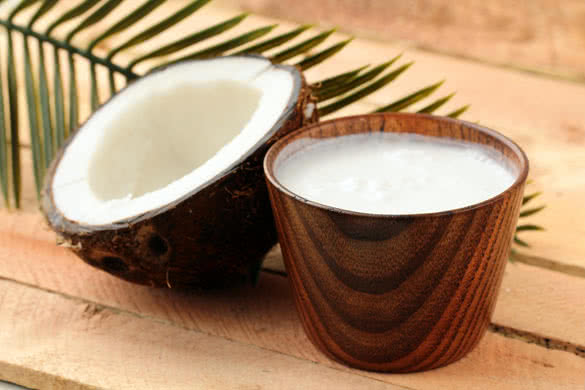 Chapped lips aren't the best thing to see on someone's lips and we often rely on costly lip balms to rejuvenate our dehydrated lips. A handy tip is to keep some coconut oil in a spare container (contact lens cases work fine!) and carry it along all day, gently applying it to your lips every few hours. This not only moisturizes your lips but its 100% natural and you don't have to worry about skin reactions.
Reduce under-eye dark circles
The skin under the eyes are thin and delicate and normal creams tend to be too harsh for application. Since it is so delicate, it is common to develop under eye puffiness, lines and dark circles. In such cases, a gentle application of coconut oil every night will save you from buying costly and branded under-eye creams.
Makeup remover
There are a lot of makeup removers that are mostly alcohol based in nature. Over time, they tend to dry out the skin making it more prone to pigmentation and marks. A safer and more natural way would be to use pure coconut oil on some cotton. Massage it into your skin as the makeup slowly comes off and then wash it off with warm water.
There are a very few beauty products that have such a wide range of applications and yet so cheap. You can use it for anything from moisturizing chapped lips and dry skin to getting rid of makeup without using alcohol based removers. So, make sure to pick up a bottle of pure coconut oil and start getting creative!