Eddy Mann…musician, songwriter, worship leader, teacher, speaker, coach, husband, and father… whether you know him as one or more of these people, you know his heart; you know his love for life. His musical vision is one of hope, peace and understanding through the eyes of a loving heart.
A worship leader for fifteen years, it was twenty years ago that Eddy made the decision to offer his creative gifts to God. Since then he's released seven CD's and written countless songs for the church and world at large. A tireless and in-demand  performer, Eddy performs a rigororous schedule of intimate coffeehouse sets, concert events, conferences, and worship services.
Now, MTS Management Group is happy to announce that Philadelphia-based americana/roots rock singer-songwriter, Eddy Mann has signed with the award-winning company for the promotion and publicity of his latest album release, Dig Love. The first single, "You, You Make Me Feel" hits americana and college radio stations, this week.
Watch a live performance of "You, You Make Me Feel" at https://www.youtube.com/watch?v=sYms53ZSZQ0.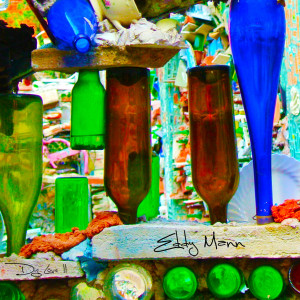 "I'd like to welcome Eddy Mann to the MTS Family," said MTS Management Group president, Michael Stover. "Eddy's music is so positive, inspiring and uplifting.  With tasty guitar licks, a down-to-earth rootsy vibe, thought-provoking lyrics and catchy melodies, I think that americana radio and fans are really going to 'Dig Love' and 'Dig' Eddy Mann!"
A new album, The Consequence, touches on the theme of a peaceful and loving existence, while delving into the consequences of our actions. Musically akin to Dig Love, the rootsy americana album is expected for release, this fall.
For a current list of tour dates, please visit http://eddymann.com/events.
twitter: @eddy_mann
facebook page: eddymann.musician
instagram: @eddy_mann