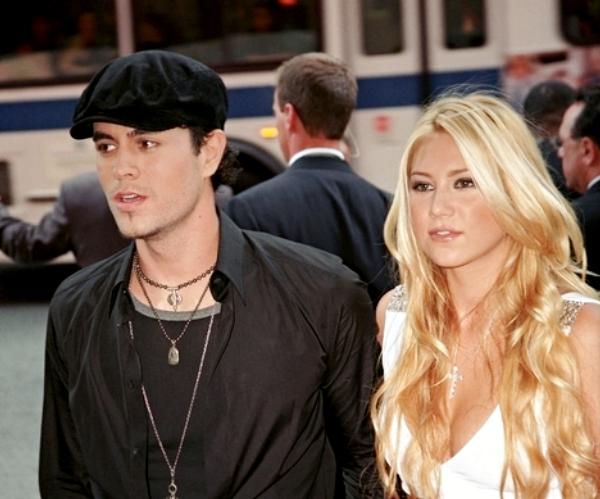 Two days after rumors of an Anna Kournikova pregnancy resurfaced on the blogosphere, her boyfriend Enrique Iglesias denied the allegations amid chuckles of laughter in an interview with Univision
The singer called daytime talk show El Gordo y La Flaca to be congratulated on his three Premio Lo Nuestro nominations for album of the year, song of the year and male artist of the year (ever-confident in his masculinity, the singer jokes that he would have preferred female artist of the year). While the laughs were still rolling, slick co-host Raul de Molina slipped in a question about the rumor that Iglesias could be a father soon.
Surprised (or not–we already know he likes to toy with us), Iglesias asked, "Who told you that?" The hosts reply that Iglesias himself allegedly started the chatter, but the singer promptly clarifies: "I say many things…but this time, I've said absolutely nothing of the sort."
Which of course, still leaves the question unanswered. Are Enrique Iglesias and Anna Kournikova having a baby?