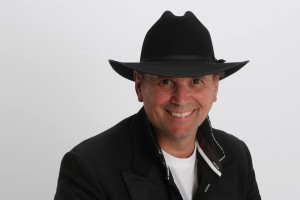 MTS Management Group and Shine On Records are pleased to announce the release of "Stay With Me" from Award-winning musician, Tony Watson. The new single was released March 4, 2016, on itunes, amazon and other major music retailers, in more than 100 countries, worldwide, including territories in Asia and Australia. "Stay With Me" has reached #27 Country, and is currently #157 Top 200 Mainstream, #36 Independent and #32 Adult Contemporary on the Digital Radio Tracker national airplay charts. It is the follow-up single to Watson's "Homeless Awareness" track, "My Still Small Voice."
Tony Watson is a three-time Artist Music Guild Award nominee, winning for Best Music Video in 2015. He is a member of both the Country Music Association and the Inspirational Country Music Association.
"Stay With Me" was written and produced by Watson. Thirty years in the making, it was recorded, mixed and mastered at Studio Pros in Los Angeles, with additional production at Watson's own Gate House Studio. Orchestration was done by Los Angeles musician, Hiro Goto.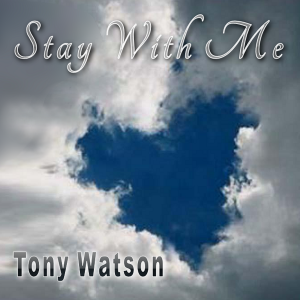 "Stay With Me" is from my first album, First Time Around," says Watson. "It's a serious song about divorce and how it touches people's lives. The song is a journey, beginning with a young husband and father, in the first verse, to a little later, when the children are teens, in the second verse. In the final verse, the man is now old, and his wife is remarried, and his children have grown. This song always touches the soul of those who spend a life living with divorce. It is dedicated to all the mothers, fathers and children, who live through a split and blended family.,.through hard times and good times, as well."
Tony Watson, a multi-talented singer/songwriter, is an accomplished musician, playing a variety of instruments, from string to percussion. This West Virginia native honed his country style while performing nationally and internationally with both symphonies and rock/country bands. The wide appeal of his heartfelt music, evidenced by his growing reputation as a composer of original music and lyrics, has earned Tony international artist ranking and a global audience. For more information on Tony Watson, visit http://www.shineonrecords.com/artists.
Shine On Records is a joint venture of their artists, with the backing of music industry professionals. Shine On's roster includes a diversity of genres, with an emphasis on message-based music, spiritual and inspirational music. For more information on Shine On Records, visit http://shineonrecords.com/ and https://www.facebook.com/shineonrecords.
EPK: http://star1ent.com/tony-watson/Vimeo/54/artist-interview-tony-watson
Website: http://tonywatsonus.com/
Facebook: https://www.facebook.com/TonyWatson934
Twitter: https://twitter.com/tonysmusicnews