MTS Management Group is happy to announce Billy Grima, Ed Roman, Kinderjazz and TJ Leonard have been nominated for the 5th Annual Indie Music Channel Awards. Canadian singer/songwriter, Billy Grima is nominated for Best Pop Song, "Pleasure To Have Met You." A two-time 2015 IMCA Winner and fellow Canadian artist, Ed Roman is nominated for Best Alternative Song, "I Found God" and Best World Song, "Jamaica."  Australian big jazz band for kids, Kinderjazz is nominated for Best Children's Song, "My Baby Loves to Cha Cha."  Swedish country artist, TJ Leonard is up for Best Country Song with his Top 10 New Music Weekly chart hit, "Remember Those Times." The Indie Music Channel Awards Ceremony will take place on April 24 2016 at the Clive Davis Theater, located in the Grammy Museum, in Los Angeles, CA.
Other nominees include Nick Nassuet, T Dawn, Matthew Huff, Al Brake, and Ashley Paige.  Previous IMCA Winners include Hicks, Diamante, Stephanie K, Lauren Moscato, Judith Miller and Tim McDonald.  For a list of the 2016 nominees, visit http://www.theindiemusicchannel.tv/imca5nominees.html.
Indie Music Channel was created by Emmy Award winning TV host, actor & model, Christopher Ewing.  "I created the Indie Music Channel and 'The Radio Cafe' radio show  because I have always felt that there needed to be more support for local, indie artists and their music.  There are a lot of really talented singers and bands out here whose music isn't getting enough radio play, if at all, mostly because they aren't signed to a big record deal with a major label.  Whether these singers or bands have a record deal or not, they still have AWESOME music that deserves to be heard on the radio and on television and now, through the Indie Music Channel, there is an outlet for them to get their music played."  For more information, visit http://www.theindiemusicchannel.com.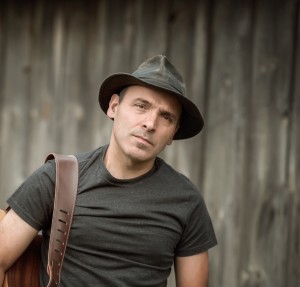 Billy Grima is an award-nominated singer/ songwriter living in the Caledon Hills of Ontario, Canada. led Sugar & Cream, produced and engineered by Pete Swann (Glass Tiger's Alan Connely, Adrian and Justin Lifeson, sons of Rush's Alex Lifeson.) Sugar & Cream features a tasty blend of pop, rock, soul, country and Americana, including the first single, "Pleasure To Have Met You." The album received airplay on more than 100 AM/FM stations across North America and more than 500 stations around the world. Billy is a Josie Show Awards nominee, an Akademia Awards Winner, a 2016 Libera Awards nomiee and a three-time 2015 International Music and Entertainment (IMEA) Award nominee, winning for Best AC Artist. His military tribute video, "Picture of You and Me" reached #1 on the Yallwire.com Most Watched Yallturnative Videos chart, holding the position for 4 weeks. For more information on Billy Grima, please visit http://www.billygrima.com.
Ed Roman is an Award-winning singer/songwriter, performer and multi-instrumentalist from Shelburne, Ontario, Canada. Blurring the lines between pop, rock, folk, and country music genres, Ed's uniquely crafted songs have received regular rotation on more than 100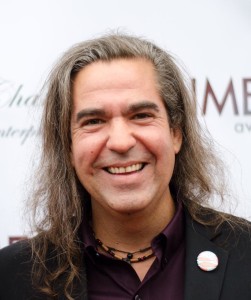 terrestrial radio stations across North America and more than 400 stations, worldwide. Ed is a 2014 Artists Music Guild Award Nominee and a 2014 Artists In Music Award Nominee. He is also a 2014 International Music and Entertainment Association Award Winner, a two-time 2015 IMEA Award nominee, a Josie Show Awards nominee, an Akademia Awards Winner, a 2016 Libera Awards nominee, and a two-time Indie Music Channel Award winner. Ed has performed at the Red Gorilla Music Fest during SXSW, The Millennium Music Conference, and SS Cape May, and he has toured New York City and Philly in July 2015. Recently, this Top 100 MTV.com and #1 Reverbnation artist traveled to Jamaica to deliver much-needed humanitarian aid to the island, while shooting the music video for "Jamaica." Ed is also a Heart Songs for Veterans artist, donating money to help veterans. His current album, Letters From High Latitudes (an homage to his Ontario home) is a critically-acclaimed vehicle for Ed's socio-political, earthly-conscious and globally-aware messages. This earthy, funky and magical mix of music has earned Ed Roman airplay chart recognition and won over legions of fans around the world, known as "Ed Heads." For more information on Ed Roman, please visit http://www.edroman.net.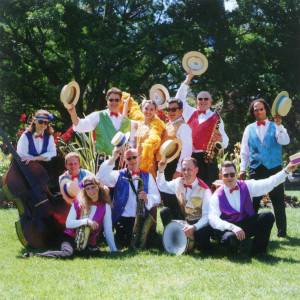 Kinderjazz is a 12 piece fully acoustic swing orchestra, featuring some of the best musicians in Australia. They have opened Manly Jazz Festival in 1998, and since then, have performed at the Sydney Opera House, Daring Harbour, the Teddy Bear's Picnic at Parramatta Stadium, to more than 10,000 families, Carols in the Domain 2000 on Channel 7, Stadium Australia and many major venues around Australia. They are currently nominated for three 2016 Libera Awards, including Album of the Year.  For more information on Kinderjazz, visit http://www.kinderjazz.com.
Swedish country singer/songwriter, TJ Leonard got his first guitar from his grandfather, when he was eight; he taught his grandchild to play Swedish folk music and evergreens. Soon, TJ was introduced to pop and blues through his cousin, who was a little bit older and played in a famous Swedish pop band. At eighteen, TJ became lead singer and guitar player in a dance band. Many genres have passed through TJ's life: Jazz, hard rock, gospel, soul/r&b, but not until country music came along, did it feel like home. Together with Tex Taylor, he started the band, CHESTNUT, in 2010. Later that year, they released their first single, "110% Country," followed by the EP, American Dream. CHESTNUT played at most of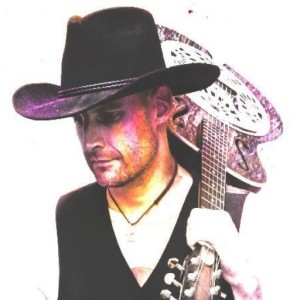 the country festivals in Sweden and Denmark. In both 2012 and 2013, they were nominated in the Swedish Country Music Championships. In late 2013, TJ decided to release his songs under his own name, TJ Leonard. TJ is a Top 50 CMT.com Most Popular Artist, an Academy of Western Artists award nominee, a 2016 Indie Music Channel Awards nominee, and a Top 10 New Music Weekly charting artist with "Remember Those Times."  For more information on TJ Leonard, visit http://www.tjleonardcountry.com.