Canadian pop-soul-americana singer/songwriter, Billy Grima has released the music video for his new single, "Pleasure to Have Met You." The video, featuring a mix of performance and concept footage, was released on Friday, April 24, 2015. The single is taken from Billy's third studio album, Sugar & Cream. The album is currently going for adds at college radio. Watch "Pleasure to Have Met You" at https://www.youtube.com/watch?v=gYB28E49hx4.
"I wrote this song about meeting my soul mate," Billy said. "Being together or far apart, always leaves you wanting more. Whether it is romance, company or love, tell that someone…Pleasure to Have Met You."
Billy has been promoting his latest release during a series of radio, tv, and internet interviews.  He will appear on Rogers TV's "Daytime" in Barrie, Ontario, on May 6, 2015.  Other tv and radio appearances are currently being scheduled.

According to the Rogers TV website: "Hosts Melanie Case and Will Nash bring you daytime weekday mornings LIVE at 11AM. Each day, Mel and Will offer up a healthy portion of meal ideas from chefs around the region. Cooking segments with easy step by step instruction are always a viewer favourite. Local groups and organizations join us daytime to promote upcoming fundraising events and share the vision and mandate of their work. Enjoy LIVE music from local musicians or be entertained with interactive demonstrations from yoga to craft making. Young, old, male or female, daytime has something for everyone. daytime spotlights the community with so many new and exciting shows to look forward to. It's LIVE, it's entertaining and it's local."  For more information, visit http://www.rogerstv.com.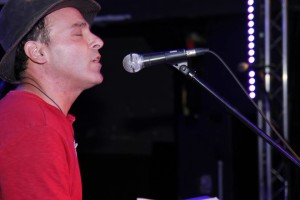 Billy Grima is a singer/ songwriter living in the Caledon Hills of Ontario, Canada. Born in Blacktown, NSW Australia, Billy started writing at a very young age and was singing in a church choir by the age of 8 years old. At 15, Billy moved to Canada and settled in Toronto.   Like classic singer/songwriters, Billy Joel, Jim Croce, James Taylor and Bob Dylan, life's daily realities and everyday events are a source of Billy's inspiration.  His smooth and soulful sound has earned him comparisons to contemporaries Jason Mraz, Ed Sheeran, Jack Johnson and even Bruno Mars.  Sugar & Cream features a tasty blend of pop, rock, soul and Americana, including the first single, "Pleasure To Have Met You."  For more information, visit http://www.billygrima.com.