Identity initiative delivers unparalleled level of user experience and security
San Francisco/London – 27th March 2017: Callsign Inc., the leading digital authentication provider, today announced it has integrated its Intelligence Driven Authentication™ (IDA) with the ForgeRock® Identity Platform™. With the joint solution, enterprises will be able to deliver authentication capabilities to devices and individuals in novel ways, providing a unique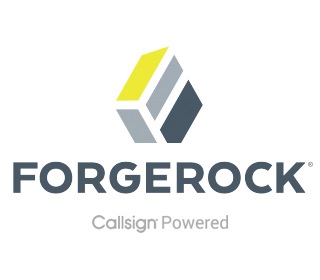 combination of user experience and security. Enterprises in banking, retail, media, utilities, Internet of Things (IoT) and healthcare can benefit from seamless and adaptive authentication, paired with a massive-scale identity management solution. The initial integration is available across the Access Management and Identity Management modules within the ForgeRock Identity Platform, enabling strong, contextual authentication for individuals and devices.
Callsign's unique IDA solution delivers adaptive authentication that takes into consideration real-time risk context, removing the reliance on passwords and security questions. Through its Neural Engine, IDA instantly fuses and analyses hundreds of data points around any web or mobile session. The US company which chose to house its main HQ in the heart of London's financial district, helps businesses pinpoint threats by introducing deep learning insights derived from multiple layers of user recognition based upon their location, behaviour, device and biometrics. The ForgeRock Identity Platform is proven for managing identities on new cloud, social and IoT services, enabling organisations to build trusted relationships with individuals, connected things and devices.
Vas Ketavarapu, VP of Business Development at Callsign, said: "Robust authentication that can respond to constantly changing threat environments is increasingly paramount across many industries. Our Intelligence Driven Authentication™ technology integrated with ForgeRock's Identity Platform™ adds additional layers of security protection to information, assets or activities, such as banking transactions, in a way that optimizes user experience whilst creating even more peace of mind for businesses and customers. As a result of this integration our two organizations have created a very effective working relationship which we are already using to deliver solutions to our joint customers. We look forward to building further successes together."
Lasse Andresen, CTO and cofounder at ForgeRock, said: "We're always enthusiastic to work with innovators such as Callsign in order to provide our customers with access to the latest cutting-edge technologies, like Intelligence Driven Authentication™. In today's connected world, providing secure end user experiences is best achieved through intelligent user authentication and identity management. Together with Callsign, we'll be able to help customers enhance trust in the digital relationships with their users."
Full details of the integration will be made available shortly to Callsign customers via the Callsign Developer Portal.