Christmas is round the corner! It's time to get the tinsel out, the Christmas playlist on and get shopping for your loved ones. Whether you're looking for a stocking filler, a gift for your family or a Secret Santa surprise, HoMedics has got you covered. As a leader in at-home wellbeing and salon grade beauty devices, Homedics has all you need for the beauty and spa lover in your life.
If your loved one is really into their foot care but doesn't have the time for a spa break, then the HoMedics Foldaway Footspa (RRP £49.99) is the only gift you should be giving this Christmas! Using a foot spa at home is not only a good way to unwind, it's also the perfect way to alleviate built up stress and anxiety, providing relief from common foot ailments.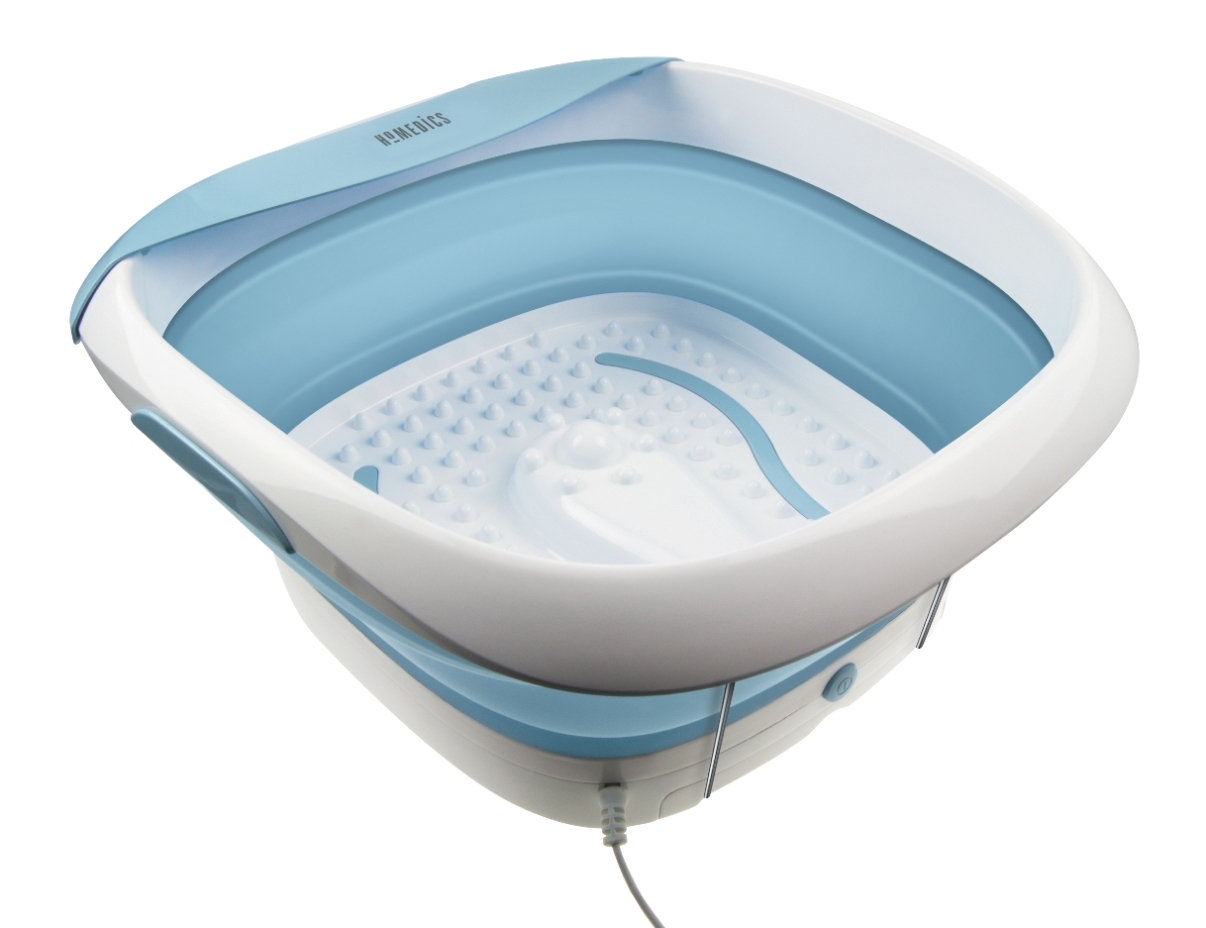 • Soothing vibration massage, ideal for use with bath salts
• Raised acunodes provide extra stimulation for tired feet
• Keep warm technology maintains a comfortable water temperature
• Clever collapsible design; folds flat for easy storage
Now that winter is here and the boots are coming out, the HoMedics Soft as Silk (RRP £34.99) instant pedi is the perfect stocking filler to keep your feet perfect all year round.
• Powerful 1600rpm motor for a professional pedicure
• Ergonomic curved handle makes all areas easier to reach
• Soft touch finish for improved grip
• Diamond crystals gently but effectively remove hard skin leaving feet softer and smoother
• Two speed settings for greater comfort and control
• 3 rollers included: Regular Coarse, Extra Coarse & Fine
• Replacement rollers available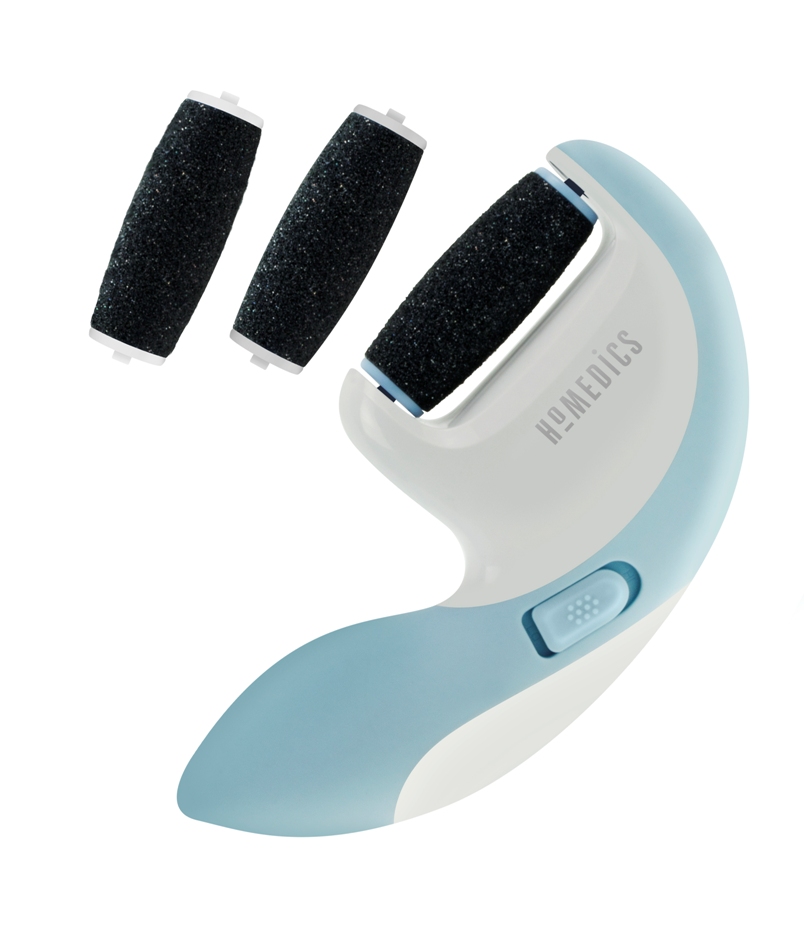 Why not treat them with the Rokit Salon Gel Nails system, which allows you to pamper yourself to perfection in your own home for a fraction of the cost of a professional manicure. The new Rokit Salon Gel Nails kit creates a flawless, polished look which stays glossy for up to two weeks. Who says that pampering isn't a winter essential?
Rokit Salon Gel Nails is (RRP £69.99), and each kit contains:
• Professional LED Curing Lamp (mains powered)
• Built in treatment timers
• 5ml All-In-One Gel Polish – Postbox Red and Shock Pink (10 applications per bottle). Additional colours of the All-In-One Gel Polish available at £14.99 each
• 50ml 'Ready' nail remover, nail file, buffer & cuticle stick and 20 x lint free nail cleansing pads
Need a stocking filler or Secret Santa gift? The HoMedics Eye Revive massager (RRP £19.99) is perfect for rejuvenating tired eyes, minimising puffiness and dark circles! Using sonic vibration and a warming massage, it's the perfect addition to your morning and evening skincare regime.
• Rejuvenation for tired eyes
• Minimises puffiness and dark circles under eyes
• Warm massage and sonic vibration to enhance circulation
• Can be used as a part of your daily skincare routine with your favourite moisturiser
• No controls – smart sensor activates massage at your touch
For those really into their beauty regimes, bringing the salon to them is the perfect gift. HoMedics DUO QUARTZ (RRP £249.99) is a salon quality product that can be used in the comfort of your own home. Waxers, shavers, pluckers and epilator haters alike can rejoice, the bumpy and prickly journey to smoothness is over. Fast and effective, the new Duo Quartz is a safe, pain-free IPL laser hair removal solution to achieving permanent hair reduction.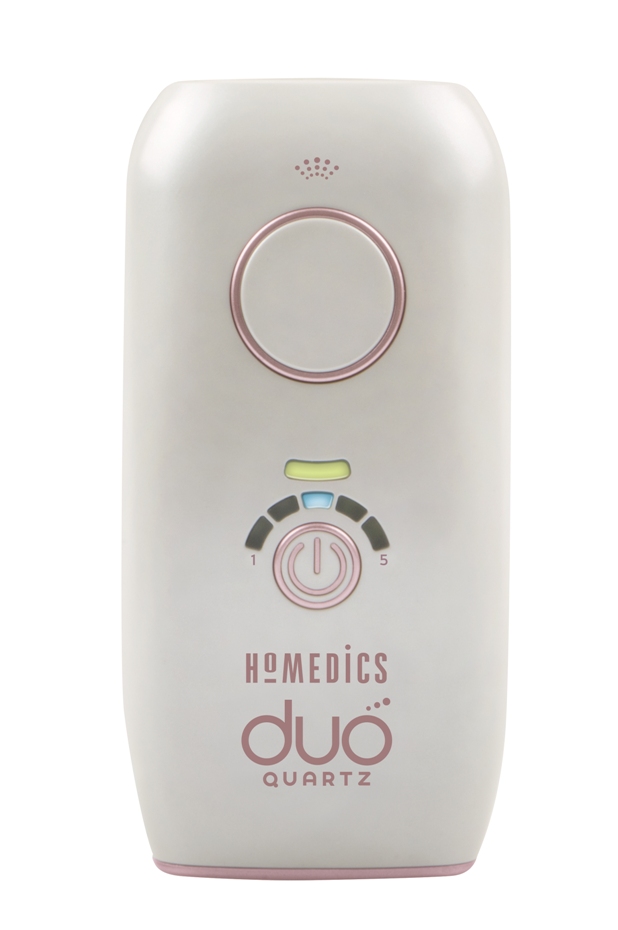 • A fast, safe and long-lasting solution to unwanted hair growth
• Treat legs, underarms and bikini line in under 30 minutes
• Lifetime supply of 300,000 pulse Quartz cartridge
• Dual treatment of IPL and AFT FREEGLIDE in one beautifully smooth handheld device
• Clinically proven: visible results within 5 weeks on 87% of people
• Suitable for facial treatment: includes facial adaptor
Finally, for the gift of true relaxation, the Shiatsu Max 2.0 (RRP £299.99) is ideal for anyone that is often in need of a massage after a stressful day. The hustle and bustle of everyday life can often mean a sudden ache or twinge goes untreated. A trip to a masseuse can cost time and money that you'd rather not part with, but having a back massager at home means instant relief and some "you time", when you want and without having to book and pay for a session.
• Refreshed colours in line with the latest interior trends
• 14 massage programs including:
• Shiatsu and Rolling massage for full back with custom fit (adjustable height and width)
• Heat option – deeper muscle relief
• Seat – upper leg thigh invigorating vibration
• Full function remote control
• Adjustable headrest / cushioning back flap
• Bolstered sides and seat for ultimate cocooning massage
To request a sample or high res image, please contact Toyin Peters at Kaizo PR toyin.peters@kaizo.co.uk or call 0203 176 4717.
At HoMedics, we believe in making a house your home. Somewhere to relax, de-stress and enhance your wellbeing. Over the last 25 years, we've become increasingly recognisable for our home massage products and continue to thrive as the leading innovator in massage technology. But our interest in wellbeing doesn't end there, professional beauty, personal health, spa and home environment products are also a big part of our wellness journey too. For more information, please visit: www.homedics.co.uk or join our Facebook community.