Smartphone users can now record their mental and physical health, locate healthcare specialists and store securely, safely access and share medical history from their mobile device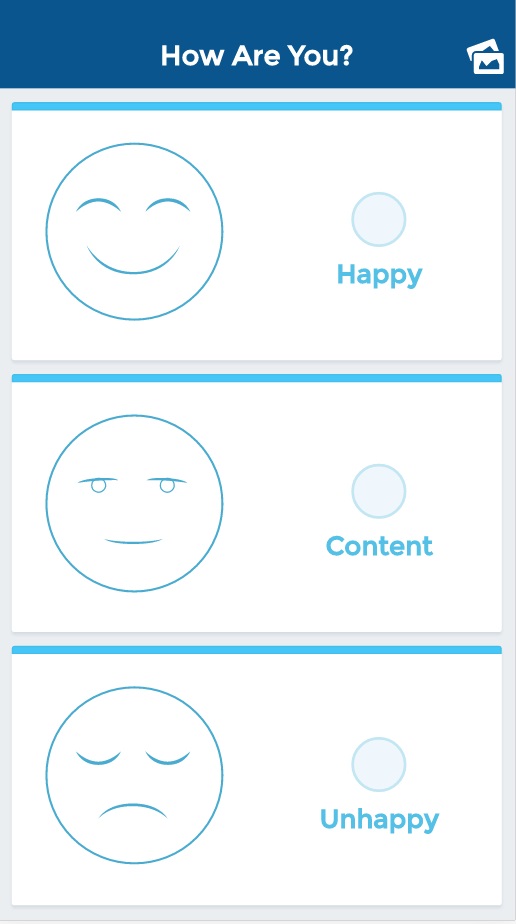 Oxfordshire, November 3, 2016 – The Happy by Medelinked app is a new free way for people to look after their mental wellbeing by recording how they are feeling throughout the day and to see their happiness progress over time.
Using simple graphics and tick boxes people can record if they are `happy`, `content` or `unhappy` to track their moods day-by-day. They can also take photos to start building their personal Happy Wall to remind them of their happy moments and then choose to share their happy moments with others on the Medelinked Global Happy Wall.
The Happy by Medelinked app is designed to enable people to be more aware of their mood and of the present moment, including their thoughts and feelings, as well as their body and the world around them. This awareness or `mindfulness` can positively change the way individuals feel about life and how they approach challenges.
The app has been developed as part of Medelinked, the simple way for the individual to manage their personal health and connect with the healthcare community around them through a free health account. Medelinked features free access to a Talk to a Doctor service should the individual want to quickly discuss their level of happiness with a healthcare professional.
Record, connect and share
Managing all health data in one place helps individuals securely track, monitor and improve their health state, ensuring their latest health data is accessed and enabling the provision of the best possible support and care, keeping individuals in control of their own health.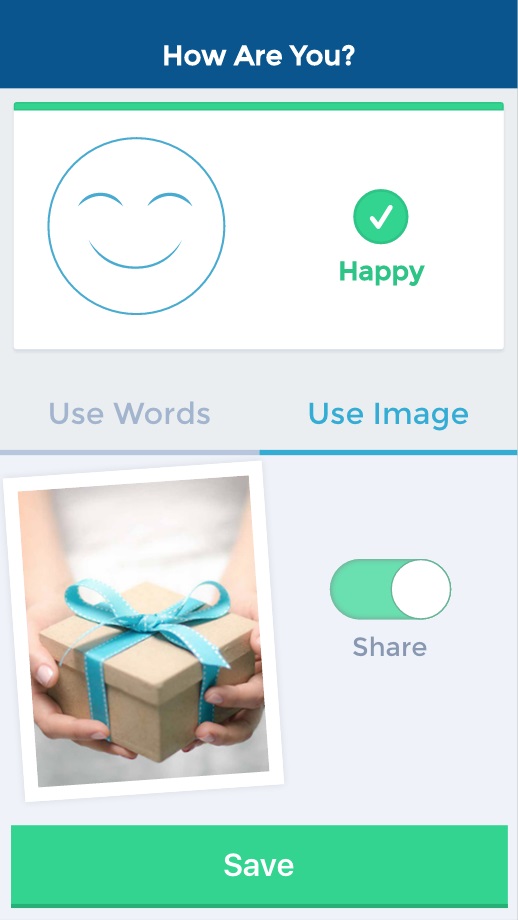 Using Medelinked individuals can create personal and family health profiles online that are secure, locate healthcare specialists and connect and share their health records with their network of trusted health partners and providers (including doctors, dentists, physiotherapists, trainers, insurers, clinical researchers).
Integration with Medelinked also provides peace of mind that if they need urgent medical treatment at home or abroad, their secure medical history can be quickly and safely accessed and shared from their iOS or Android mobile device.
Happy by Medelinked joins other Medelinked integrated services such Apple Health and Samsung S Health   as well as Garmin Connect, UP by Jawbone, Microsoft Band, Samsung S Health, Nokia/Withings and iHealth in enabling users to record data directly into their Medelinked health record but also include a range of medical details including allergies, conditions, immunisations, medications and tests and the ability to store clinical standard DICOM MRI scans and x-rays to complete their health profile as well as storing insurance and other documentation.
Medelinked Health Cloud
Individual medical records are held securely using the Medelinked Health Cloud system. The user has sole control over the information that is stored and whether they wish any healthcare individual or organisation to view any part of their medical history.
The individual can also choose any information they would like to store in a password-protected Emergency Records area, which a chosen family member or colleague can immediately access in the event of an emergency.
Medelinked Partner Development Programme
The launch of Happy by Medelinked is also a demonstration of the ease by which apps can be developed on the Medelinked platform.
Medelinked's Partner Development Program is designed to accelerate the global development and adoption of medical, wellness and fitness apps, devices and sensors by healthcare consumers and service providers.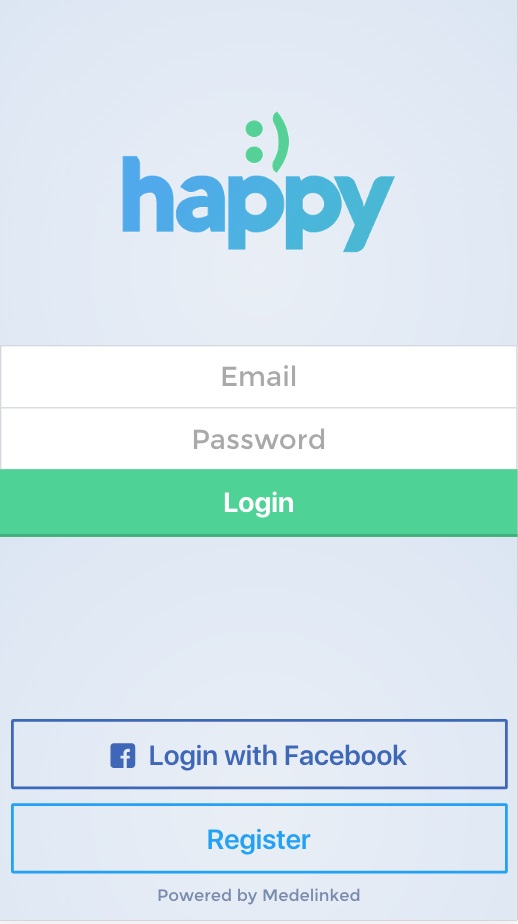 The Medelinked Partner Development Program is based on the Medelinked Health Cloud that provides the infrastructure, including Open APIs and SDKs, for Medelinked partner, provider and pharma organisations to quickly build and deploy digital and mHealth apps and services.
It allows them to take advantage of Medelinked's decade of experience in the mHealth marketplace and the ever-expanding Medelinked ecosystem of already connected wearables, healthcare and commercial applications.
Dramatic shift in healthcare
Ian Gallifant, Medelinked founder and CEO, says: "We are now seeing a dramatic shift in healthcare – individuals have a heightened interest in their own wellbeing and are increasingly interacting with personal technology to manage their lives and their health state.
Adding Happy by Medelinked to the host of apps, sensors and devices that integrate with Medelinked ensures customers are in control of their mental and physical health and personal, portable electronic health records are the way forward for improved healthcare and better outcomes in the future."
Happy by Medelinked availability
Happy by Medelinked is available on iOS 9.0 and 10.0 for iPhone and iPad from the App Store. Medelinked is available from the App Store and Google Play and https://app.medelinked.com/home/register and accessible via PC, Apple Mac or any iOS or Android tablet or smartphone.