MTS Management Group is happy to announce their artists have been nominated in the 2015 Josie Show Awards. MTS and their artists received a total of 22 nominations in the event's inaugural year:
Nashville country artist, Doug Briney led all MTS artists with 6 nominations, (Traditional Country Male, Traditional Country Song, "Pretty Big Deal", Traditional Country Album, Super Country Cowboy, Traditional Country Music Video, "Unknown Soldier," Traditional Country Entertainer, Country Gospel Song, "Believe.") Swedish country artist, Hicks received 5 nominations (Modern Country Male, Modern Country Songwriter, Modern Country Video, "Mama's Kitchen", Modern Country Song, Male "Mama's Kitchen", Modern Country Entertainer.) Canadian singer/songwriter Billy Grima received 2 nominations (Pop Artist, Pop Song/Video, "Pleasure To Have Met You.)  Canadian multi-instrumentalist, Ed Roman received 2 nominations (Folk/Bluegrass/Americana Artist, Folk'Bluegrass/Americana Song, "Comin' My Way.")  Seattle folk duo, March To May received 2 nominations (Folk/Bluegrass/Americana Artist, Folk/Bluegrass/Americana Song, "Embers.") Pittsburgh-based metal guitar virtuoso, Xander Demos received 2 nominations (Rock/Classic Rock Artist, Rock/Classic Rock Song, "Dancing Through Daggers.")  MTS Management Group/MTS Records also received 3 nominations (Management Company, Promotions Company, Record Company.) A complete list of nominees is available at http://www.josieshowawards.com/2015-nominees.html.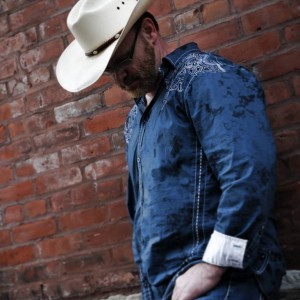 The Josie Show Awards ceremony will be held on September 27, 2015 at The Springs at Gaylord Opryland Resort, in Nashville, TN. The event, presented by The Josie Show and Country Blast Radio, will include award celebrations, performances, give-a-ways, meet & greets, and more. Tickets are available by mail order, or online at http://www.josieshowawards.com/tickets.html.
MTS Management Group/MTS Records President, Michael Stover said, "Once again, we are completely honored, humbled and blessed by these nominations.  It is amazing to receive such recognition among the incredible artists and industry people that are nominated.  I wish everyone the very best of luck.  I'm really looking forward to seeing everyone in Nashville this September!"
Host Josie Passantino said, "Since the Josie show values their listeners and the artists fans they are creating a special way to get them involved.  Details will be announced soon."
The Award Winning Josie Show has been on the air since October 2009, and has already had over 1,000 guests such as recording artists, Grammy Legends, Platinum Recording Artists, composers, County Music Hall of Fame Legends, writers, movie stars, and also upcoming unsigned artists. This is an all genre show. Hosted by now 20 year old teen radio sensation, recording artist/songwriter, and America's Radio Sweetheart Josie Passantino. Josie started her radio show at the age of 14 years old and grew her show into a popular Friday night event that has gained a huge audience from around the world. Listeners are able to call in to the live shows with their questions for the guests or participate in the real time chat room where their questions are asked by the host. All episodes are archived on the website www.JosieShow.com. The show is family oriented and safe for all ages.

Country Blast Radio is started by the team of the Award Winning show, "The Josie Show" We  play the best mix of all that is Country from signed and independent artists 24/7. This includes Billboard Chart Topping Music, Traditional Country, Modern Country, Country Legends, and Texas Dance Hall. We are a licensed and a national chart reporting station (which includes reporting to Cashbox) that can be heard at www.CountryBlastRadio.com as well as on your smart phone devices by downloading the FREE Live365 app. The station has now syndicated other shows that air on the station weekly.