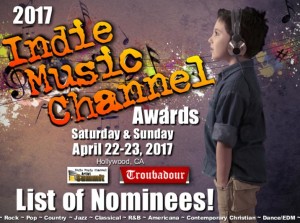 MTS Management Group is happy to announce Ed Roman, Hicks and Rahn Anthoni have been nominated for the 2017 Indie Music Channel Awards. Canadian singer/songwriter, and two-time Indie Music Channel Award Winner, Ed Roman is nominated for Best Americana Song, "The Way She Goes." Fellow Indie Music Channel Award Winner and Swedish country rocker, Hicks received three nominations this year: Contemporary Country Artist, Contemporary Country Song, and Contemporary Country Video for "Stomp A Little Louder." First time nominee, Atlanta-based Christian R&B singer, Rahn Anthoni received a nomination for Best Contemporary Christian Song, "I'll Trust You." Winners will be announced at The Indie Music Channel Awards Ceremony on April 23 2017 at the famed Troubadour in West Hollywood, CA.
Other nominees include Katie Garibaldi, Grant Maloy Smith, Septimius The Great and Kiki Love. Previous IMCA Winners include Hicks, Diamante, Stephanie K, Lauren Moscato, Judith Miller and Tim McDonald.  For a list of the 2017 nominees, visit http://www.theindiemusicchannel.tv/imca2017nomineesalt.html.
Indie Music Channel was created by Emmy Award winning TV host, actor & model, Christopher Ewing.  "I created the Indie Music Channel and 'The Radio Cafe' radio show  because I have always felt that there needed to be more support for local, indie artists and their music.  There are a lot of really talented singers and bands out here whose music isn't getting enough radio play, if at all, mostly because they aren't signed to a big record deal with a major label.  Whether these singers or bands have a record deal or not, they still have AWESOME music that deserves to be heard on the radio and on television and now, through the Indie Music Channel, there is an outlet for them to get their music played."  For more information, visit http://www.theindiemusicchannel.com.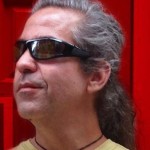 ABOUT ED ROMAN:  Ed Roman is an Award-winning singer/songwriter, performer and multi-instrumentalist from Shelburne, Ontario, Canada.  Blurring the lines between pop, rock, folk, and country music genres, Ed's uniquely crafted songs have received regular rotation on more than 100 terrestrial radio stations across North America and more than 400 stations, worldwide.  Ed is a 2014 Artists Music Guild Award Nominee, a 2014 International Music and Entertainment Association Award Winner, a two-time 2015 IMEA Award nominee, a 2015 and 2016 Josie Show Awards winner, an Akademia Awards Winner, and a two-time Indie Music Channel Award winner. www.edroman.net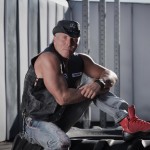 ABOUT HICKS: Hicks (Miqael Persson) is an accomplished songwriter from the south of Sweden, with multiple Gold and Platinum records to his credit. His rock-edged songs have been recorded by artists like Jimi Jamison (Survivor), Giant (Dann Huff), Bobby Kimball (Toto), Little River Band, W.E.T. (Featuring Jeff Scott Soto), Grammy nominated Toby Hitchcock and Grammy winner, Barbados. He has also written with Nashville heavy-hitters like Anthony Smith, Dallas Rogers, Dennis Morgan and Sharon Vaughn. In late June 2014, "Hayride" reached the New Music Weekly Top 10 and the Music Row Top 80, making him the first Swedish country act to achieve this status. Hicks was the 2013 British CMA Awards' Euro Act of the Year, a 2015 Indie Music Channel Awards winner, an Akademia Award Winner, and an Independent Country Music Association Award Winner. He is also a Nashville Universe Award Nominee, a New Music Awards nominee and an IMEA Award Nominee. Hicks' latest single, "Stomp A Little Louder" features country legend and co-writer, Steve Wariner and Wariner's son, Ryan. www.hickscountry.com.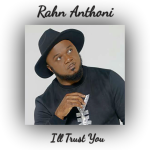 ABOUT RAHN ANTHONI: Christian R&B/Hip Hop artist, Rahn Anthoni got his first break singing back-up for Dottie Peoples. He is the former host of "Starpower" on The BET Network, as well as having appeared in Thina Films' "Good Deed."  Utilizing his experience and growing interest and knowledge in TV and film, Anthoni developed "The Rahn Anthoni Show," which has received over 1 millions views on Eotm TV. In 2015, Anthoni reached a career high, covering The Oscars Red Carpet for Eotm Media Group. Then tragedy struck…Rahn Anthoni lost his special needs son, Aaron, to abuse, allegedly by his son's teacher. From tragedy, comes triumph…This event inspired Anthoni to become an advocate for special needs kids. The Aaron Hatcher Awards are given every year, in honor of his late son, Aaron Hatcher. Anthoni also started the Special Needs Rock Awards and They Can't Talk But We Can, a non-profit organization providing advocacy for children with disabilities. Anthoni is also CEO of WMQGRadio.com The Source, the number #1 internet radio station giving back to the Old Skool music. http://www.rahnanthoni.com/