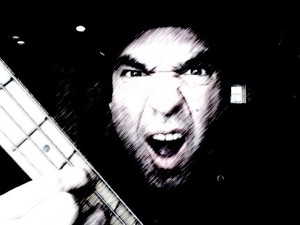 On Friday, March 6, 2015, Award-winning Canadian singer/songwriter, Ed Roman returns to Rogers TV's "Night Time With Michael A. Charbon." Ed will be interviewed about his burgeoning career, including his latest album release, "Letters From High Latitudes," his new video for "I Found God," and his recent/upcoming US festival performances. He will also perform on the show. The broadcast airs on Rogers TV Mississauga, Cable 10. Viewers can tune in locally, on Friday at 10pm, Saturday at 4am and 11pm, and the following Monday at 4am. Check local listings and the Rogers TV website at www.rogerstv.com.
"Night Time with Michael A. Charbon" is the Peel Region's only dedicated late night talk show. Join Michael and the Night Time Band, featuring Music Director Arlene Paculan, each week for great entertainment, interesting guests, comedians, and our exclusive "Michael's Peel Adventures: Breaking Down Barriers." Michael A. Charbon is a Gemini Award winning independent broadcast television Producer and Executive Producer for over 27 successful years, with credits ranging from Live Sports coverage to multi-episodic series creation for major Canadian and international television networks.

Ed Roman is an Award-winning singer/songwriter, performer and multi-instrumentalist from Shelburne, Ontario, Canada. Blurring the lines between pop, rock, folk, and country music genres, Ed's uniquely crafted songs have received regular rotation on more than 100 terrestrial radio stations across North America. Ed is a 2014 Artists Music Guild Heritage Award Nominee and a 2014 Artists In Music Award Nominee. He is also a 2014 International Music and Entertainment Association Award Winner. His current album, Letters From High Latitudes (an homage to his Ontario home) is a critically-acclaimed vehicle for Ed's socio-political, earthly-conscious and globally-aware messages. This earthy, funky and magical mix of music has earned Ed Roman airplay chart recognition and won over legions of fans around the world, known as "Ed Heads." For more information, visit http://www.edroman.net.