This new type of less ambitious attacks is it more difficult to prevent and that is the great challenge today for European police and intelligence services: finding new ways to detect and prevent them from acting
Now the French are feeling the pinch after the outcome of three days of deadly attacks
Right in broad daylight, Paris carried a terrible stench of panic for three days. The outcome of tracking down the men who committed the irreparable Charlie Hebdo crime and the killer of Montrouge and Vincennes, terrorists linked in their histories, some paralyzed, relieved others, and forever marked were the families of the victims and the police involved in the assaults of Vincennes and Dammartin-en-Goële. 'It will not be like before we leave home, and we do not know if it comes back, it's scary.' 'What happened is tragic, but we will stand, we will move forward, these people will not destroy us.' Dammartin-en-Goële, in the small town of Seine-et-Marne of 8,000 inhabitants, it is a prevailing relief after eight hours of confinement yesterday. The mayor said he did not want anyone to live in such times of stress. Sleep has been heavy, and likely for the next few weeks, tributes will pour in front of the building that housed Charlie Hebdo, Nicolas Appert-street in the 11th arrondissement of Paris, where Wednesday, 12 people were shot and killed.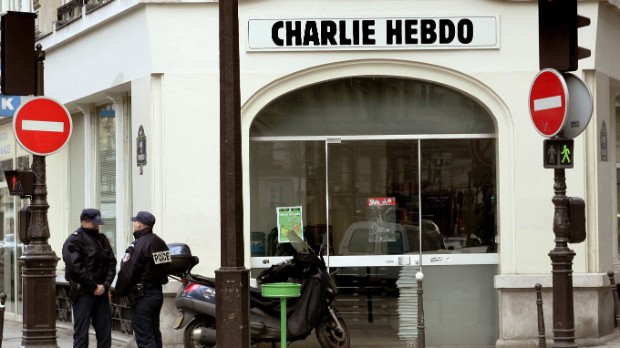 On September 22, 2014 a broadcast on social networks statement of an Islamic State spokesperson said, "Go ahead, do what you can!" The message was to the West and specifically the French. Noting the impact of executions in Europe such as the American journalist James Foley, the jihadists have realized that it was enough to post on the Internet video of a performance to put the whole world in turmoil. They feel there is no need to launch planes against the World Trade Center, when killing one forces the President of the United States to react. They now prefer smaller scale attacks that also sometime fail. This message has had a great impact among jihadists in Europe: they understood that to become famous, there was no need to be in New York or Madrid and an individual attack could bring the same fame.
It seems unfortunately certain that there will be other attacks in France and in other Western countries. Let this not be a year of small-scale attacks with huge impacts. Western societies have radicalized many people, not only jihadists who have returned after fighting in Syria, but also supporters of al-Qaeda and IS that have never been there. Small scale attacks with large impacts are not unlike the strategies of anarchists in the nineteenth century. But it is new if one refers to the years 2001-2010 where all the jihadist movements was so fascinated by September 11th that their ambition was to start over.
Do the attack against "Charlie Hebdo" and events in France mark a turning point in the strategy of Islamist terrorism to the Western world? Peter Neumann, director of the International Center for the Study of Radicalisation (ICSR) at King's College, University of London, says al-Qaeda or the Islamic State (IS) do not want to reiterate the type of attacks from September 11, but rather small-scale attacks involving fewer people and not requiring a lot of preparation, such as attacks in Paris from January 7th to the 9th.
Many think exactly that.  Islamist groups, either al-Qaeda or the Islamic State (IS), now perpetrate attacks on a smaller scale. In 2001, the jihadists tried to commit elaborate and ambitious attacks which involved a lot of preparation and a large number of participants. It was much easier for the police to detect because they were sure something equally as sophisticated September 11th would be next. Last year, they realized that there was no need to attack the World Trade Center to cause terror and exacerbate tensions in our societies. A small-scale attack involving few people and does not require much preparation can create somewhat the same impact. This is what we started to see last year in Ottawa and Sydney.
Al-Qaida, faced with the success of IS is on the defensive. We know that al-Qaida believes that the only way to regain the advantage is to perpetrate large scale attacks in the western world. Is some big rivalry between al-Qaeda and the IS destined to fight it out for supremacy over this twisted movement.
The emotions and mobilization are impressive in French society, but what can the demonstrations in favor of the defense of freedom and cohesion change? It won't change what the Jihadists have in mind: showing a lot of enthusiasm for what has happened. But it's a good thing that the French react as they do, especially because it is mobilizing moderate Muslims against the jihadists. But the people who are already radicalized or attracted by jihad mock the number of people who parade.
The French come together in this, the most trying days of the new year and their support for one another is inspiring.