Global awards for enterprise IT startups announce shortlist: Voting is now open
London, UK – 19th January 2017 – The Tech Trailblazers Awards, the first independent and dedicated awards program for enterprise information technology startups, has revealed its shortlist of the most innovative entrants and concepts in enterprise technology areas such as cloud, security, IoT, mobile and many more. The shortlists have been selected by a panel of leading IT industry experts and are now open to public vote.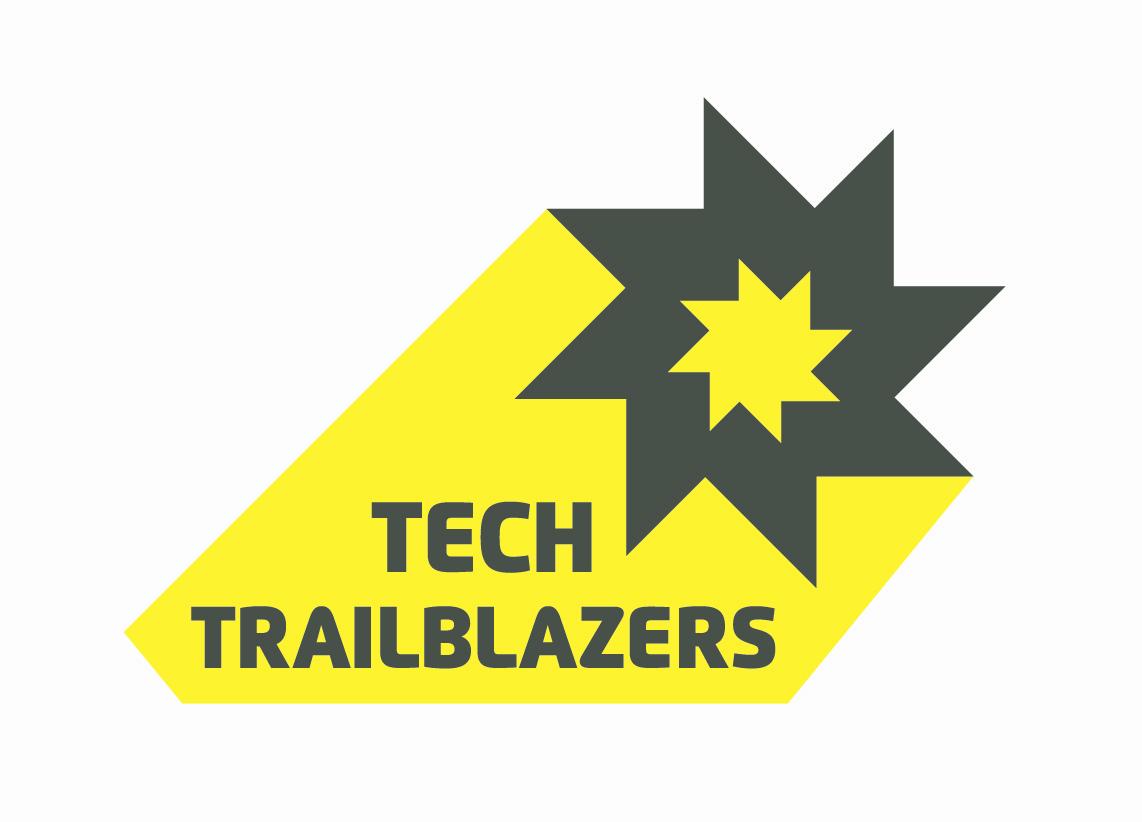 In its fifth year, the scheme continues to focus around the ethos of finding innovation from anywhere in the world, from the smallest startups to more established players. This aim to highlight both up-and-coming and established talent from all regions is reflected in the Firestarter Award for non-VC funded early stage startups. New this year are the Female and Male Tech Trailblazers of the Year awards, celebrating individual success and contribution of men and women in the enterprise tech space.
These categories run alongside the main technology categories of Big Data, Cloud, FinTech, IoT, Mobile, Security, Storage and Virtualization.
In addition to the expert judging panel, the voting public can now help determine who will win in all categories by voting online by 11:59pm Pacific Time on Friday 17th February 2017. To view the shortlist and vote for your favourites, please visit http://www.techtrailblazers.com/shortlist.
Rose Ross, founder of the Tech Trailblazers Awards, said "Year on year, the judges' task to shortlist becomes more and more difficult. We have again seen exceptional enterprise tech startups enter the awards. Huge thanks to our judges who once again have had this difficult mission. The team wishes the very best of luck to our amazing finalists."
Tech Trailblazers Awards Fifth Edition Finalists
Big Data
Adavow Ltd. Tunbridge Wells, UK @adavow www.adavow.com
CoHo Data Palo Alto, CA, USA @cohodata www.cohodata.com
Crate.io San Francisco, CA, USA @CrateIO www.crate.io
DriveScale Sunnyvale, CA, USA @DriveScale_Inc www.drivescale.com
Illumr London, UK @illumr www.illumr.com
NGDATA Gent, Belgium @NGDATA_com www.ngdata.com
Cloud
Adavow Ltd. Tunbridge Wells, UK @adavow www.adavow.com
Bioz, Inc. Palo Alto, CA, USA @biozPage www.bioz.com
Cato Networks Tel Aviv, Israel @CatoNetworks www.catonetworks.com
Fedr8 Farnborough, UK @fedr8 www.fedr8.com
GreatHorn Belmont, MA, USA @greathorn www.greathorn.com
Teridion San Francisco, CA, USA @teridionnet www.teridion.com
YellowDog Bristol, UK @yellowdogltd www.yellowdog.co
FinTech
Cashpundit Pune, India @cashpundit www.cashpundit.com
Divido London, UK @DividoUK www.divido.com
Solfyre Limited Worcester Park, UK @solfyreID www.solfyre.com
Solgari Dublin, Ireland @Solgaritweets www.solgari.com
TransferGuru London, UK @_TransferGuru www.transferguru.com
TruValue Labs San Francisco, CA, USA @truvaluelabs www.Insight360.io
IoT
CopSonic Montauban, France @copsonic www.copsonic.com
Crate.io San Francisco, CA, USA @CrateIO www.crate.io
Dashboard Exeter, UK @dashboard_ltd www.dashboard.net
MammothDB Sofia, Bulgaria @mammothdb www.mammothdb.com
Relayr Berlin, Germany @relayr_cloud www.relayr.io
Mobile
Jumio Palo Alto, CA, USA @jumio www.jumio.com
Leanplum San Francisco, CA, USA @leanplum www.leanplum.com
Pyze, Inc. Redwood City, CA, USA @PyzeInc www.pyze.com
SHYN.one Sofia, Bulgaria www.gain.im
Solfyre Limited Worcester Park, UK @solfyreID www.solfyre.com
Security
Attivo Networks Fremont, CA, USA @attivonetworks www.attivonetworks.com
CLT.Re Oslo, Norway @getcltre https://get.clt.re/
Cognetyx Houston, TX, USA @cognetyx www.cognetyx.com
Dispel New York, USA @dispelhq www.dispel.io
Hexadite Boston, MA, USA @Hexadite www.hexadite.com
InvizBox Dublin, Ireland @invizbox www.invizbox.com
Veriflo San Jose, CA, USA @VeriflowSystems www.veriflow.net
Storage
Catalogic Woodcliff Lake, NJ, USA @CatalogicSW www.catalogicsoftware.com
Cohesity Santa Clara, CA, USA @cohesity www.cohesity.com
Hedvig Santa Clara, CA, USA @HedvigInc www.hedviginc.com
Igneous Seattle, WA, USA @IgneousIO www.igneous.io
Rubrik Palo Alto, CA, USA @rubrikInc www.rubrik.com
Virtualization
128 Technology Burlington, MA, USA @128technology www.128technology.com
Cloudhouse Technologies London, UK @cloudhousetech www.cloudhouse.com
Teridion San Francisco, CA, USA @teridionnet www.teridion.com
Versa Networks Santa Clara, CA, USA @versanetworks www.versa-networks.com
Firestarter Award
Adavow Ltd Tunbridge Wells, UK @adavow www.adavow.com
CLT.Re Oslo, Norway @getcltre https://get.clt.re/
CyberSparta Reading, UK @CyberSparta www.cybersparta.com
Fuzz Stati0n Santa Cruz, CA, USA @fuzz_stati0n www.fuzzstati0n.com
Illumr London, UK @illumr www.illumr.com
Lucy Phishing Thalwil, Switzerland @lucysecurity www.phishing-server.com
SHYN.one Sofia, Bulgaria www.gain.im
Solfyre Ltd Worcester Park, UK @solfyreID www.solfyre.com
StorageOS London, UK @Storage_OS www.storageos.com
TransferGuru London, UK @_TransferGuru www.Transferguru.com
YellowDog Bristol, UK @yellowdogltd www.yellowdog.co
Female Tech Trailblazer of the Year Award
Dr. Karin Lachmi, Bioz, Inc. Palo Alto, CA, USA @biozPage www.bioz.com
Joanne Smith, RecordSure London, UK @recordsure www.recordsure.com
Leanne Harvey, Staff Spotlight Hampshire, UK @staffspotlight www.staffspotlight.com
Shreya Hewett, TransferGuru London, UK @transferguru_ www.transferguru.com
Faith Tulloch, TruValue Labs San Francisco, CA, USA @truvaluelabs www.Insight360.io
Male Tech Trailblazer of the Year Award
David Brown, Adavow Tunbridge Wells, UK @adavow www.adavow.com
Gur Shatz, Cato Networks Tel Aviv, Israel @CatoNetworks www.catonetworks.com
Gene Banman, DriveScale Sunnyvale, CA, USA @DriveScale_Inc www.drivescale.com
Tom Lyon, DriveScale Sunnyvale, CA, USA @DriveScale_Inc www.drivescale.com
Rhys Sharp, Fedr8 Farnborough, UK @fedr8 www.fedr8.com
Dickey Singh, Pyze, Inc. Redwood City, CA, USA @PyzeInc www.pyze.com
Kumar Mehta, Versa Networks Santa Clara, CA, USA @versanetworks www.versa-networks.com