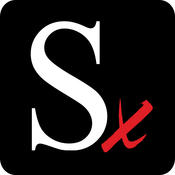 1888PressRelease – The Suggestibles Love Keyboard, now available on iOS, is the steamiest way to spice up your love life.
FAYETTEVILLE, ARKANSAS – Today, High Sexiety officially announced the launch of a new love keyboard, Suggestibles Love Keyboard for Tinder. Looking to spice up your love life or keep that burning flame alive? Suggestibles offers a full keyboard for you to seduce with "Teases", share your heart with an "SG", and fully attract your partner with the app's "Sweet Endings". This sexy and seductive keyboard allows you to communicate with your lover via any social media app on your phone or tablet including Tinder, iMessage, Facebook or anywhere you use your keyboard.
"Relationships and marriages commonly come to an end simply due to the lack of intimacy and/or communication," said HighSexiety Sextibles CCO and Co-founder Reigna X. "Our goal was to come up with a quick, easy, fun, and safe way couples could keep the fire burning and improve relationships with just a tap of the finger."
Use Suggestibles Love Keyboard with the following apps:
– Tinder and any other dating app
– SMS, MMS and iMessage
– WhatsApp, Facebook Messenger, Snapchat and various messenger apps
– Facebook, Instagram, Twitter, Tumblr, and various social networking apps
– Any app which uses a keyboard
The Suggestibles Love Keyboard app is available for $0.99 on iTunes:
iTunes: https://itunes.apple.com/us/app/suggestibles-love-keyboard/id1077503144?mt=8
Website: http://www.sextibles.com/suggestibles/
Blog: http://www.sextibles.com/blog/
About Suggestibles
Romance your partner with sweet romantic, sensually sexy words to keep the flame alive. Having trouble expressing your feelings with your significant other? Suggestibles is the answer.
About Reigna X
Raised on a small farm in rural Northwest Arkansas, Reigna grew up writing stories of fantastical romance. An avid reader, traveler, writer and business woman, she is passionate about the journey of an adventurous life, living each moment to the fullest, and believing that dreams can come true. Highsexiety ( @ ) gmail dot com