Star 1 Group and MTS Management Group are happy to announce the airing of Blue Moon Harem's interview on "The Spirit Show," hosted by legendary producer, songwriter and co-creator of the Woodstock Music and Arts Festival, Artie Kornfeld.  Upon hearing Blue Moon Harem, Kornfeld said, "Within the first few bars, I knew this band was special. I want them for my show!" The band is promoting their upcoming March 24th single release, "Lie" on Star 1 Records.
The interview with the Boston-based indie rock band will air this Saturday, March 5th, 2016 at 12pm and 6pm PST on Music 1 Radio at http://www.music1radio.com.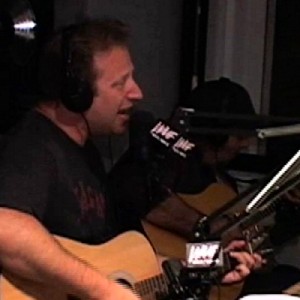 Listen to Blue Moon Harem on their Star 1 Artist profile page at http://star1ent.com/blue-moon-harem and watch their live radio performance of "My Bleeding Heart" at http://www.vevo.com/watch/blue-moon-harem/My-Bleeding-Heart-(live)/QMAXQ1501147.
About Artie Kornfeld: Artie Kornfeld's music career started in 1959, performing with The Skyliners and singing backup, and on stage, with Dion and the Belmonts. He later attended Adelphi College and American University, where he met Cass Elliot of the Mamas and the Papas. By the time Kornfeld was in his 20's, he was vice president of Capitol Records, writing more than 75 Billboard charted songs and participating in over 150 albums. In 1969, Kornfeld left Capitol records to co-create The Woodstock Music & Arts Festival. He followed this by producing Neil Young's first two solo albums. Artie has always championed the independent emerging artists. This was his main motivation for creating "The Spirit Show," which has consistently drawn 100,000 hourly listeners over the past five years. After taking a one-year hiatus, Artie is back with his weekly show on the UROCK Network TM, on Tuesday evenings at 8 pm Eastern. The show will be repeated on Music 1 Radio's Shine On station, Saturdays at 3pm and 9pm Eastern (12pm and 6pm Pacific.)
About Blue Moon Harem: Blue Moon Harem had their beginnings with original members Jon Bix and Demetri Joannou, members of the popular mid-90s Boston band, Requiem. Bix and Joannou collaborated on an album that received massive local airplay and was featured three times on Harvey Warfield's famed Boston Music Showcase. Encouraged and engineered by producer Jim Seigel  at The Outpost in Stoughton, MA, the duo experimented with looping and other instrumental technologies, releasing an album under the name Blue Moon Harem. After years of extensive touring and constant performing, Bix and Joannou put together an album that was more focused on songcraft than technological wizardry while maintaining a rich, full sound. The result is Finland, a collection of highly personal songs. Rounding out Blue Moon Harem's lineup are drummer Steve Hart, who previously worked with Aerosmith axeman Joe Perry, among others, and bassist Jose Pep Hernandez.
For more information about Star 1 Group visit http://star1group.com.