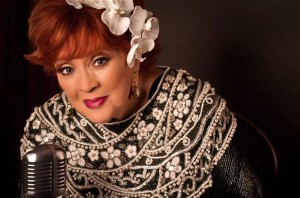 On June 7, 2015, country stars, John Berry, Buddy Jewell, T. Graham Brown, and a star-studded bill of more than twenty renowned acts, will join host, Country Gospel Music Hall of Fame artist, Lulu Roman for "Country For A Cause." Grammy Award Nominee, John Berry ("Your Love Amazes Me") will headline the concert to benefit cancer charities. The event will take place at NashvillePalace, located at 2611 McGavock Pike, in Nashville, TN.  Doors Open at 5pm. Show runs from 6:30-10pm. Tickets for the event are $20. For more information, call (615) 889-1540 or visit www.nashville-palace.com.
The full lineup for "Country For A Cause" includes: John Berry, Buddy Jewell, T. Graham Brown, Lulu Roman, Billy Yates, Bobby G. Rice, Bobby Lewis, Donna Cunningham, Allen Karl, Bobby Marquez, Melanie Walker, Leona Williams, Ron Williams, Doug Briney, Josey Milner, Hannah Bethel, Mitch Goudy, Moore & Moore, Becky Hobbs, comedian Nadine Brown (Larry's Country Diner), James Carothers and other surprise guests.
In addition to the concert, a silent auction and raffle will also be held, to benefit Pearl Point (formerly Minnie Pearl Cancer Foundation) and an adopted family that is battling cancer.