Michael Stover, owner of MTS Management Group and MTS Records was recently asked to share his advice and insights on the music industry for Simon S. Tam's book, "Music Hacks: The Daily Habits of the Self-made Musician." The book offers expert instructions and specific actions for succeeding in the music business. In addition to Mr. Tam offering his own career advice, gained from his experience as bassist for The Slants, the world's first All-Asian American dance rock band, Simon calls upon 12 industry pros to share their knowledge. Michael Stover joins CD Baby founder, Derek Sivers; Oregon Music Hall of Fame President, Terry Currier; former VP of A&R at Epic Records, Ray Daniels; and others.  Mr. Stover authored the chapter entitled, "The Kind of Artists Managers Are Looking For."
"Music Hacks" was released on May 31, 2014 on Amazon.com, and the 400+ page book quickly became a Best Seller in the Entertainment and Music categories.  It is available in both paperback and digital versions.
Simon S. Tam is an award-winning musician, author, entrepreneur, and social justice activist.  Simon is best known as the founder and bassist of The Slants. His approach to activism through the arts has been highlighted in thousands of media features across 82 countries, including: BBC Wold News, NPR, Time Magazine, MTV, CBS, and the Wall Street Journal.  Since 2000, he has been a performer, presenter, and keynote at events and organizations such as TED, SXSW, Comic-Con, T'he Department of Defense, Stanford University, Rotary International, and over 1,200 others across North America, Europe and Asia.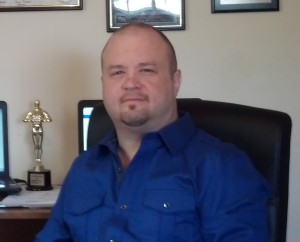 Michael Stover is a music manager, publicist and record label owner, with more than 25 years in all facets of the business. His artists have earned #1 airplay singles on nationally recognized charts, received press coverage in top publications and have performed on major concert bills, alongside the biggest names in their genres. He is a two-time International Music and Entertainment Association (IMEA) Manager of the Year, two-time CMG Global Radio Manager of the Year, and 2014 Nashville Universe Awards Manager of the Year.