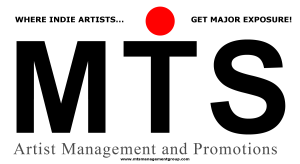 MTS Management Group is honored to announce their nominations in the 5th Annual A2IM Libera Awards. Australian big jazz band for kids, Kinderjazz led all MTS artists with 3 nominations for their 2015 release, Teddy Bear's Picnic (Album of the Year, Groundbreaking Album of the Year, Heritage Album of the Year.) MTS artists, Billy Grima, Donica Knight, Ed Roman, Hicks, Madelyn Victoria, and TJ Leonard each received 1 nomination for Video of the Year. MTS Records, a division of MTS Management Group, was nominated for Label of the Year (less than 5 employees) and A&R Team of the Year.
The "Libbys" are awarded to celebrate excellence in the independent music community. This year's ceremony will be held on June 16, 2016, at the Grand Ballroom in New York City.  This year's nominees include a who's who of independent artists and labels in all genres, including Alabama Shakes, Andy Grammer, Chris Isaak, James Taylor, Mumford and Sons, Thomas Rhett, Rush, and Slayer. Past winners include Aphex Twin, Sturgill Simpson, Arcade Fire, and The Lumineers.
"We are tremendously honored by these nominations," said MTS President/Owner, Michael Stover.  "To receive recognition amongst this incredible list of artists and labels is not taken lightly.  At MTS, we are striving for excellence with each release, each campaign, each artist…we are so very proud of what these artists have achieved.  I'm really looking forward to the awards ceremony.  Good luck to all of the nominees!"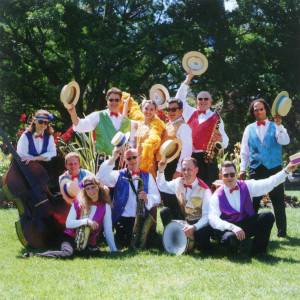 The A2IM Libera Awards celebrate the many successes of the independent music community – the artists that create the music and the labels that invest their heart, soul and money while using our experience and relationships to promote and monetize the music, thus furthering the artists' careers and rewarding our fans with the diverse music that they love.
Libera comes from the Latin phrase for independent and is defined as free and unrestricted. Independents are not confined by the mainstream. The A2IM Libera Awards celebrate that freedom and how our community is not limited by established, traditional, orthodox, or authoritarian attitudes, views, or dogmas. The best independent artists and labels are free from these constrictions and open to new ideas.
A2IM is a 501(c)(6) not-for-profit trade organization representing a diverse group of over 350 Independently owned American record labels. A2IM's independent community includes music labels of all sizes and staffing levels across the United States, from Hawaii to Florida, representing musical genres as diverse as our membership, including Bluegrass, Blues, Children's, Classical, Comedy, Country, Dance/electronic, Gospel, Folk, Hawaiian, Jazz, Hip-Hop, Latin, Metal, New Age, Pop, R&B, Reggae, Roots, Soca/Caribbean, Traditional American, World, and more.  For more information, please visit http://a2imlibbys.com/.
ABOUT MTS MANAGEMENT GROUP: Founded in 2010 by Award-winning songwriter, musician and producer, Michael Stover.   A music industry veteran of over 30 years, Michael is a graduate of the Art Institute of Pittsburgh, with a degree specializing in the Music and Video business.  Michael has used that education to gain a wealth of experience within the industry: from retail music manager and DJ, to two-time Billboard Magazine Contest winning songwriter, performer and chart-topping producer, and finally, award-winning artist manager, publicist, promoter and label president.  In just 5 years, MTS Records has released 13 Top 40 New Music Weekly country chart singles, including SIX #1s and 7 Top 85 Music Row chart singles.  For more information, please visit http://www.mtsmanagementgroup.com.