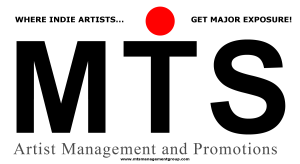 MTS Management Group is proud to announce their artists, Ed Roman, Kinderjazz, Madelyn Victoria and Xander Demos have donated tracks to Children with Cancer to raise funds for Children's Cancer Research UK. Cancer Research UK is the world's leading charity dedicated to beating cancer through research. They've saved millions of lives by discovering new ways to prevent, diagnose and treat cancer.  Fans may download tracks from Ed, Kinderjazz, Madelyn, Xander, and other artists, at http://freddystratton.com/artists-a-to-z with 100% of the profits going to Childrens Cancer Research UK.
Musician and organizer of the initiative, Freddy Stratton says, "In 2014 I lost a very close friend to cancer. Her name was Joan Hyde. Although I had already been donating to Cancer Research on a monthly debit, I felt that I needed to do more, so with this in mind I have set up a donation page for children at Cancer Research UK. I know that somewhere along the years we have all been touched by this horrible illness, so I have decided that all profits paid to the site, from purchased music downloads, will be donated to Children with Cancer Research."
For more information on the fundraising campaign, or to make a direct donation, visit http://myprojects.cancerresearchuk.org/fundraise/fundraising-pages/childrens-cancer1.
Cancer Research UK funds research into more than 200 types of cancer.  From the most common – such as breast, bowel, lung and prostate cancers – to rare types of tumour and children's cancers, they support groundbreaking science that benefits everyone.  For more information, visit http://www.cancerresearchuk.org/.
For more information on MTS Management Group, please visit http://www.mtsmanagementgroup.com.