Latest noise-tests on high performance hand dryers carried out in washroom environment for real-life results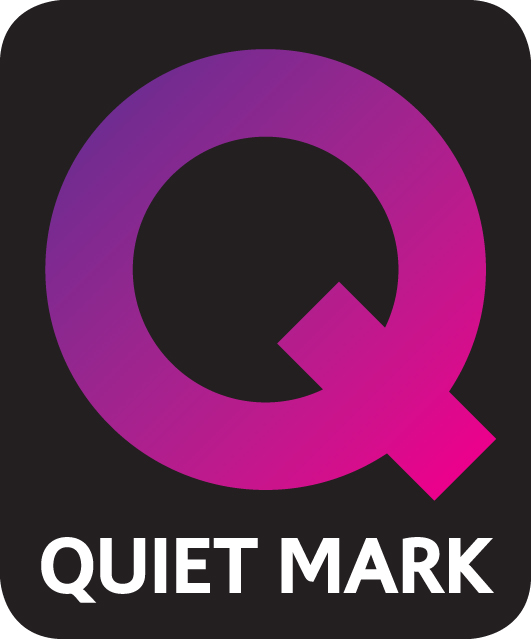 London, March 27, 2017: The noise of super-fast hand dryers in public washrooms can be startling – for many small children they are terrifying and a distressing experience. Those with dementia, autism, or hearing problems can also be upset and disorientated by the sudden bursts of loud noise. Even people with stronger sound tolerance dislike roaring hand dryers which are uncomfortable to bear.
For facility managers, reducing hand dryer noise is high on the washroom agenda – and Quiet Mark is assisting them to make well informed buying decisions by adding the hand dryer category to its rigorous testing program. Quiet Mark provides scientific verification and tests acoustic performance across a range of product categories; reconstructing real life scenarios to ensure that the noise impact on human ears is accurately assessed, the quietest high performance models available within each category are awarded the purple Quiet Mark, to give consumers and purchasers independent third-party assurance they are buying one of the quietest products available on the market.
For the first time, Quiet Mark have tested a broad range of hand dryers in three categories: Hands-under dryers using hot air; hands-under dryers using high-speed (cold) air; and hands-in (U-shaped) dryers using high-speed air. Only the quietest, high-performance machines were awarded the Quiet Mark.
The Top 10 (in no particular order) Quietest Hand Dryers were found to be:
Airdri Quest & Quazar (hands-under hot-air dryers)
Intelligent Dryflow Elite & Elite MK II (hands-under hot-air dryers)
Dyson Airblade V (hands-under high-speed dryer)
Mitsubishi Electric Jet Towel (hands-in high-speed dryer)
Airdri Quartz & Quad (hands-under hot-air dryers)
Handy Dryers Dillo (hands-under high-speed dryer)
Intelligent Eco Force (hands-under high-speed dryer)
Cannon Hygiene Air Rapide & Air Jet (hands-under hot-air dryer/hands-in high-speed dryer)
Handy Dryers Gorillo Ultra (hands-in high-speed dryer)
Intelligent Jet Force & Stealthforce (hands-in high-speed dryers)
Real-life testing environment for accurate results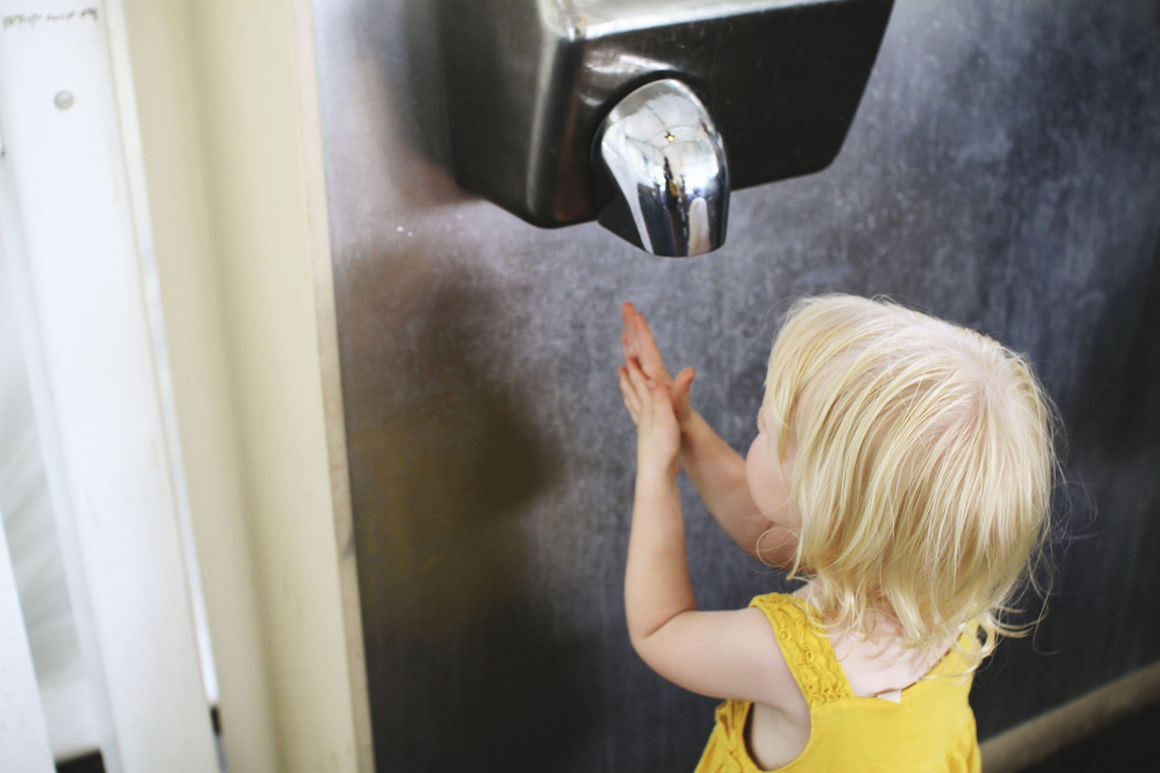 Until now, the sound levels of hand dryers have often been tested in ultra-absorbent acoustic laboratories, rather than in highly reverberant washrooms and toilets, where their loud motor noise can be uncomfortably amplified. They may also be tested without human hands in the airflow, which can add up to 10dB in some cases. Therefore, test results have typically underestimated the noise of the machines.
Quiet Mark's acoustic testing, however, was done in an environment like a real washroom, with tiled wall surfaces and hard flooring, which reflect sound. Quiet Mark's testing partner Sonic Oasis, part of Anderson Acoustics, carried out a decibel noise analysis using a dB1 Duo Class 1 sound level meter. Measurements were taken at adult head height, as if standing next to the dryer, and with hands in the airflow. All this ensures that the Quiet Mark is only awarded to hand dryers that are the quietest in real situations.
With Quiet Mark's universal symbol now identifying the quietest hand dryers available on the market, it will be easier for those in charge of restaurants, bars, leisure centres, shops, libraries, hospitals and public conveniences to consider sound levels when assessing hand dryers for their venues.
Finally – Peace in the washroom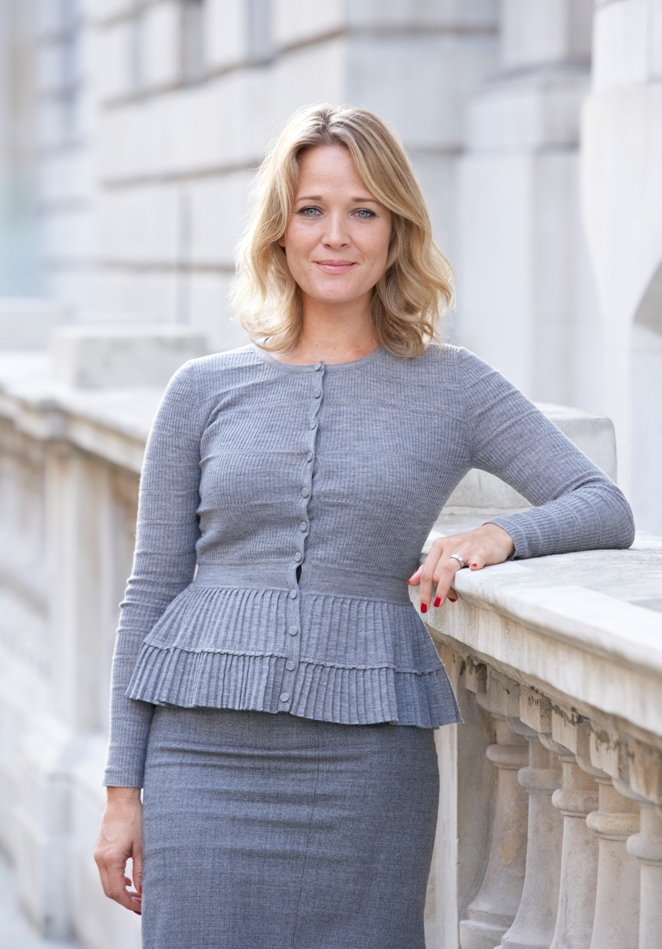 Poppy Szkiler, Co-Founder and Managing Director of Quiet Mark, comments, "Launching the hand dryer category at Quiet Mark is an important step in our quest to define excellence in acoustic design for technology in public spaces. Quiet Mark has worked with all of the industry leaders to produce a level playing field for comparative acoustic testing. Carried out in a real environment, it reflects the true impact of hand dryer noise, enabling purchasers to easily identify independently validated products to help buy the quietest models. More peaceful washrooms will be a welcome relief to those who find hand dryer noise uncomfortable providing greater health and well-being benefits for the general public."
Trudi Osborne, Group Head of Dryer Sales and Marketing Projects, The AIRDRI Group, comments: "Quiet operation stands alongside fast drying as a leading requirement in Airdri's hand dryer development. We recognised the importance of noise level reduction back in 2012 and that year became the first hand dryer manufacturer to be awarded the Quiet Mark for one of our fast-dry models. Going forward, we will always develop hand dryers that achieve low noise levels to help those susceptible to acoustic distress, such as the young, the elderly, those who are hard of hearing or those who are on the autistic spectrum."
Sam Bernard, Global Category Director at Dyson Professional, comments, "At Dyson we don't just pay attention to how our products perform – we also obsess about how they sound. The latest Dyson Airblade V hand dryer is 35% quieter than its predecessor, while maintaining a fast and hygienic dry time of 12 seconds. As health and wellbeing in commercial environments comes under increasing scrutiny, Quiet Mark recognises the importance of controlling excessive noise."
Andy Cameron, Sales Director of Intelligent, says, "We have campaigned for an industry standard for acoustic and noise levels in the hand dryer market for some time. It's vitally important to make hand dryers inclusive for all, with smooth and tolerable noise levels for all users."
Stephen Levy, Managing Director of Handy Dryers, says, "Handy Dryers are proud to work with Quiet Mark. Our focus is on improving the washroom experience. Our hand dryers now not only offer cutting edge design and performance, they are now recognised as one of the quietest in their class."
Mitsubishi Electric's Fawn Litchfield comments, "Facilities, designers and managers are increasingly concerned with minimising background noise in their premises. A busy washroom can have hand dryers in almost constant use, and noisy ones may be heard many metres away from the washroom. The Quiet Mark represents instant confirmation that Jet Towel is a good choice for creating a calm atmosphere in washrooms and out into wider public spaces."
Miriam McDonald, Marketing Director, Cannon Hygiene International, comments, "Cannon Hygiene excels in providing hygienic washroom spaces with reliable service. We are very pleased the Cannon Air Jet and the Air Rapide have both achieved the Quiet Mark. Not only are both hand dryers some of the most reliable, but validation by Quiet Mark, tells customers they are also some of the quietest."