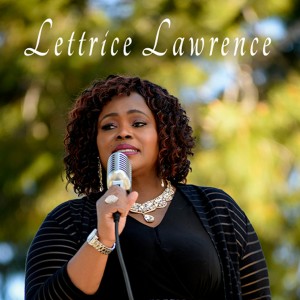 A renowned and celebrated back-up singer and performer, Lettrice Lawrence has collaborated with the likes of Barbra Streisand, Earth, Wind & Fire's Ralph Johnson, Clifton Davis, Charles Dickerson, Anthony Parnther and many others. Accomplished in gospel, jazz, neo-soul and classical styles, Lawrence has lent her talents to numerious events including the Summer Awards Gala, sponsored by Congresswoman Dianne Watson; the Discovered Gospel Festival in Newhall, CA; and 8 events with Los Angeles-based KJLH Radio.
On April 15th, 2016, Lettrice Lawrence will step into the spotlight and take center stage with her new single release, "Get Outta My Way." (Shine On Records) The track will be available on iTunes, Amazon and other major music retailers, in more than 100 countries, worldwide, including territories in Asia and Australia. "Get Outta My Way" can be previewed and ordered at http://vibedeck.com/shineonrecords/get-outta-my-way#order.
Shine On Records' Laura Patterson said, "Lettrice is a rare talent with a powerful voice that holds no boundaries. We are thrilled to have her join the Shine On Records family."
Shine On Records is a joint venture of their artists, with the backing of music industry professionals. Shine On's roster includes a diversity of genres, with an emphasis on message-based music, spiritual and inspirational music. For more information on Shine On Records, visit http://shineonrecords.com/ and https://www.facebook.com/shineonrecords.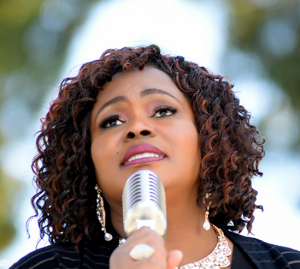 Lettrice Lawrence is a former music director at Marina Christian Center and House of Prayer Global Ministries. She was a member of the West LA Jazz Band, Anointed Notion and the group Dicotomy. She was also a member of Lincoln Memorial Choir, Founders Choir and One Foundation (Choral Group) for 7 years. She is still actively a member of Genesis: The Balm, SpiriTrio and the Morningside Praise Team. (She is the Co-Music Director at Morningside UCC). Additionally, she has demonstrated her talents as a music teacher and vocal trainer.  Lettrice is now anxiously preparing for Gospel Concerts, club venues and for the Northern California Entertainers Award Show on May 28, 2016.  For more information on Lettrice Lawrence, please visit http://star1ent.com/lettrice-lawrence.
https://www.facebook.com/The-Official-Lettrice-Lawrence-Music-Page-143562008991160/?fref=ts