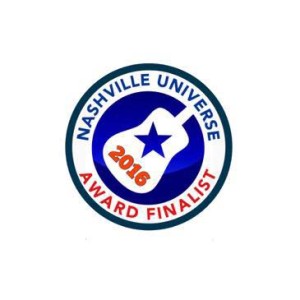 MTS Management Group and their client, "Whiskey And Cigarettes Show" have been named as Final Ballot Nominees in the 2016 Nashville Universe Awards. "Whiskey And Cigarettes" is nominated for Best Radio Station, while MTS and owner, Michael Stover are nominated for Best Promoter, Best Manager and Best Publicist. Nationally recognized acts, Trailer Choir, 2 Steel Girls, Benton Blount, and Tate Stevens are also among the nominees. The winners will be announced at the awards ceremony on November 7th, 2016 at the Wildhorse Saloon in Nashville, TN. The event will be hosted by popular TV and radio show host, Storme Warren. To vote in the Nashville Universe Awards, please visit http://thenashvilleuniverse.com/page/final-round-voting. Voting is open until October 19, 2016.
"What can I say? This is a complete surprise, and truly an unbelievable honor," said Michael Stover of MTS Management Group. "The competition for the Nashville Universe Awards is extremely stiff, and to make the final cut is really humbling. I'm so proud of Nik Pizzigoni and his amazing radio show. He truly deserves the recognition. Thank you to everyone who voted to get us this far. I look forward to seeing everyone in Nashville next month. Good luck to all of the nominees!"
Past winners of the Nashville Universe Awards include Florida Georgia Line, Doc Holiday, Trailer Choir, 2 Steel Girls and DeeJay Silver. For more information, please visit http://thenashvilleuniverse.com.
"Whiskey And Cigarettes Radio Show" is a weekly show, originating in Milan, Italy, hosted by the "Romeo of the Rodeo" Nik Pizzigoni. Nik is a previous Nashville Universe Awards Winner (Best International Radio Personality), International Music and Entertainment Association Award Winner, a New Music Awards Winner, AMG Heritage Awards nominee, and an Independent Country Music Association nominee. The show features a unique blend of classic, current and indie country, trivia, contests, artist spotlights and interviews and Nik's European charm. For more information, please visit http://www.whiskeyandcigarettesshow.com.
For more information on MTS Management Group, please visit http://www.mtsmanagementgroup.com.