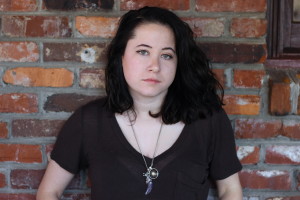 Americana newcomer, Sam Rochford is celebrating the release of her debut single, "So Easy," on March 26, 2016. With a mellowing, acoustic introduction, Sam Rochford showcases her beautiful voice, revealing a vulnerable side that will allow every listener to imagine a love, that even though it isn't perfect, it is real. If you have ever fallen in love, or even thought you were, you know there will be hurdles ahead. The only thing you can do be willing to face them together, and together you can conquer all. That's what this single is all about. Sure, there are times when the others imperfections may be too much for some to handle, but for you, it's those imperfections that make them so perfect.
While preparing for this release, Sam Rochford created a video that is accompanying the release of "So Easy." The video is an artistic look into someone's heart, showing Sam with a handmade scrapbook, revealing the lyrics in time to the song. "You're always sorry for who you are, but you don't have to apologize" is just a small phrase of lyrics that makes "So Easy" incredible. With the rolling acoustic guitar, mixed with a little dobro, Sam's earthy voice blends perfectly and this love story comes to life.
With influences ranging from Patsy Cline to Jason Isbell and The Secret Sisters, Sam Rochford's love and respect for Country and Americana Music runs deep. Growing up in Connecticut, she studied her heroes' music and learned everything she could, absorbing the roots of the song and the potential of every word. After moving to Nashville a year ago, Sam began working for WSM Radio and has interviewed countless artists including Dolly Parton, Charlie Daniels, and The Oak Ridge Boys. She currently works with Devon O'Day on the afternoon show, where interacting with some of Country Music's artists is part of her daily routine. This songbird may be just getting started, but her future is bright and her talent is endless.
Facebook: https://www.facebook.com/samrochfordmusic/
YouTube: https://www.youtube.com/watch?v=QJbqymICN1c
Spotify: https://open.spotify.com/album/2oKk3SIUHhXlCuHleEoa4I
Website: https://www.samrochford.com