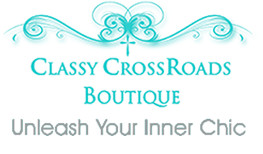 (1888 PressRelease) Classy CrossRoads Boutique is hosting an opportunity to meet Maddie & Tae on Saturday, November 14th, and also a chance to win a $500 shopping spree.
Jacksonville, FL – After the meet and greet at Classy CrossRoads Boutique, Maddie & Tae will be performing at The Backwoods Country Jam the same evening at the Jacksonville Equestrian Center. The country duo, Madison Marlow and Taylor Dye are singers, songwriters, and guitarists. Their debut album Start Here was released in August and has already become a Top 10 hit. Their single released in 2014 and subsequent video, "Girl in a Country Song" was awarded the CMA Video of the Year Award for 2015.
Registration for this event of a lifetime starts at 11:00 am at Classy CrossRoads Boutique at 1451 South 6th Street (Exit 335, FL 121-N), MacClenny, FL on November 14th. The drawing will take place at noon for the exclusive opportunity to meet these upcoming superstars at the store following the drawing.
Classy CrossRoads Boutique, based in Macclenny, provides an exceptional shopping experience, providing women with an extensive selection of clothes, shoes, accessories, home furnishings, and more.